DISCLAIMER!

This wiki is a canon wiki. This means that this wiki contains real content, not content made by fans. By making pages here, you agree to make real content and not content made by fans. If you want to make fanon content, please go to this wiki.

Hello, user! We are currently housing 52 articles, 4 admins, 209 files and 2 active users and 2,311 edits since June 21, 2018, and you could help us too! Here is a link with insights for you.
Date is August 6, 2020. | Time is 02:00. Please help us!
Frojo Apps is the work team that creates games for people of all ages. Wiki administrators don't work in it.
Want to navigate this wiki easily? Well, we already made some categories for you to search, navigate and read. Explore the wiki in the fun!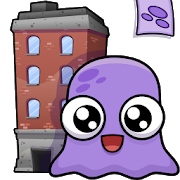 Moy House Defense is a game, where you try to protect Moy from monsters.
Summary
"Moy House Defense is a brand new defense game, and your main objective protect Moy while he sleeps from evil monsters that are trying to kidnap Moy! So defend Moy and his tower looking house from endless waves of monsters!"
Pick a vote, any vote!
No poll is currently run.
From now our wiki has advertisements of the wikis - this means we can advertise your wikis or other wikis!
Baldi's Basics in Education and Learning Wiki
Every contributor must have an account to discuss and edit on pages. Please register an account if you want to edit in this wiki unless you came here as well. This wiki is suitable for all ages, so don't worry, this wiki doesn't contain not safe for work/porn stuff. Although your age and your account on FANDOM may break the rules, don't worry; admins allow anyone under 13 years oldness to have an account on this wiki.
es:Frojo_Apps_Wiki ru:Frojo_Apps_вики
Community content is available under
CC-BY-SA
unless otherwise noted.